Chocolate Cream Horns are a sweet, delicate dessert for the chocolate lover in your life. You will love how easy they are!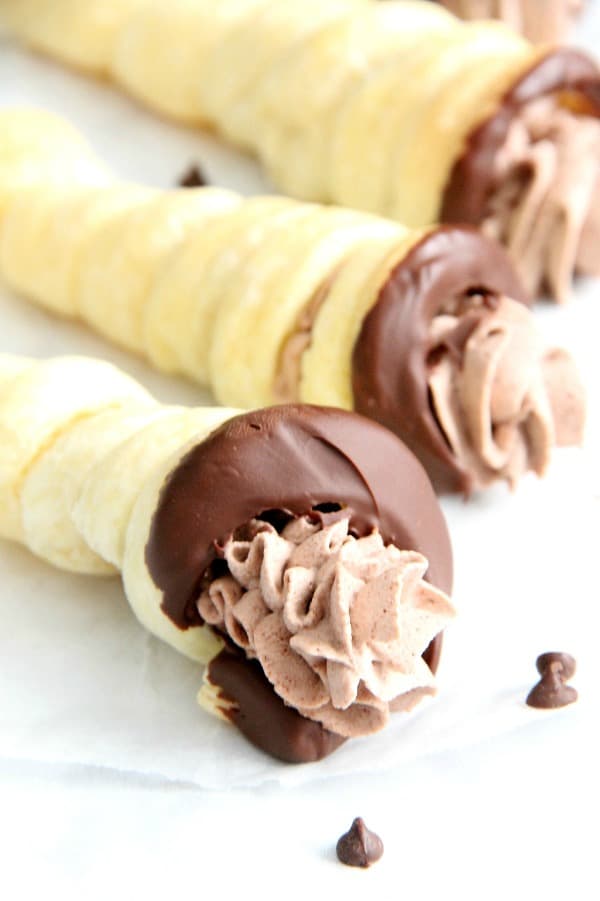 Click here to save this recipe on Pinterest!
Cream horns are my jam but chocolate is even more my jam so I combined them both to make this light and airy dessert for you!
…